If you stream live, you need your audience present for the broadcast –that's a no-brainer. The problem is, your notifications will get buried nowadays. Keep your followers tuned-in with Timetable Maker. The biggest advantage is having a posted schedule when you stream for yourself and your followers.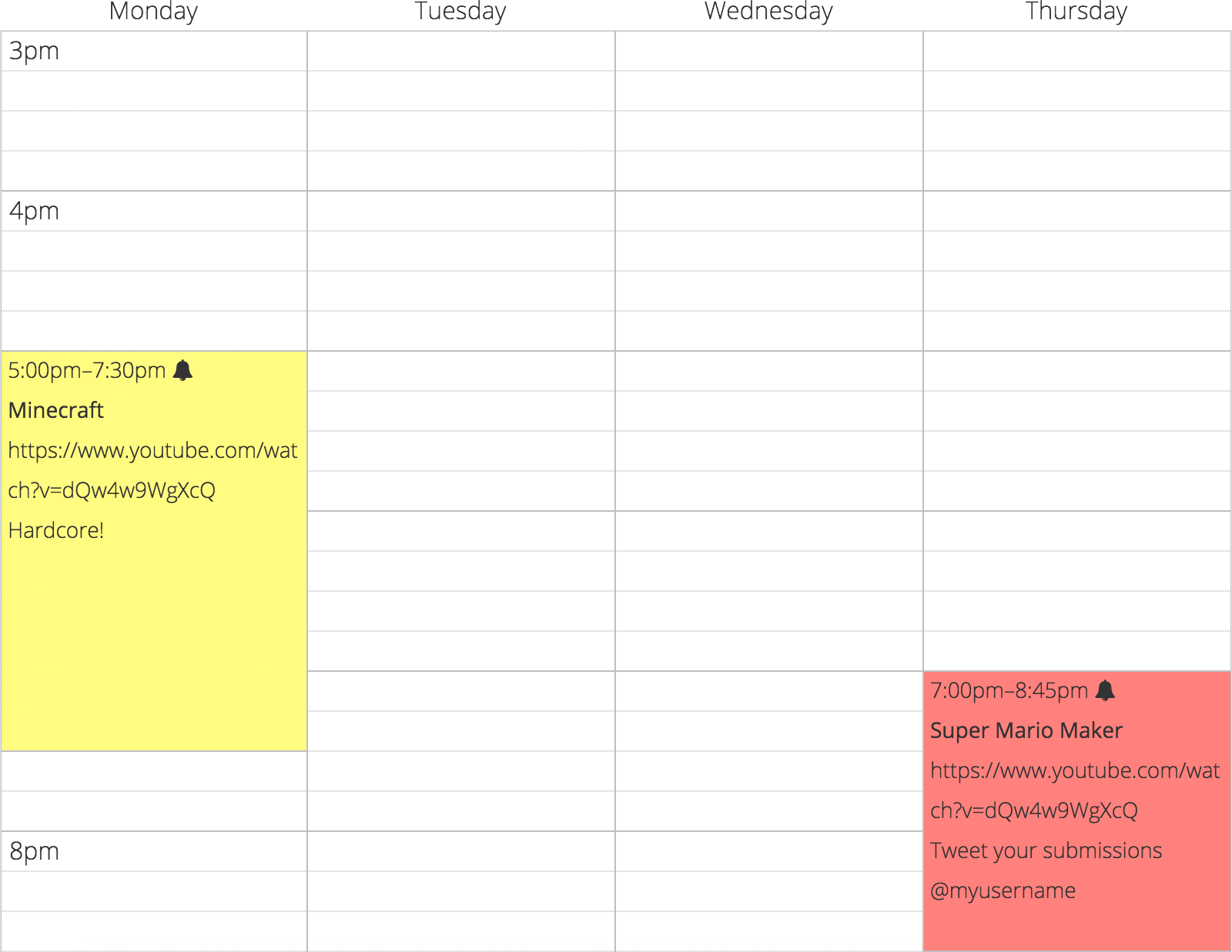 STEP 1
Put together your schedule at https://timetablemaker.com. You can edit it later. Works on desktop and mobile!
STEP 2
Receive it using the form at the bottom of the page (nobody will see this email address). You will receive the unlisted links to your timetable shortly.
STEP 3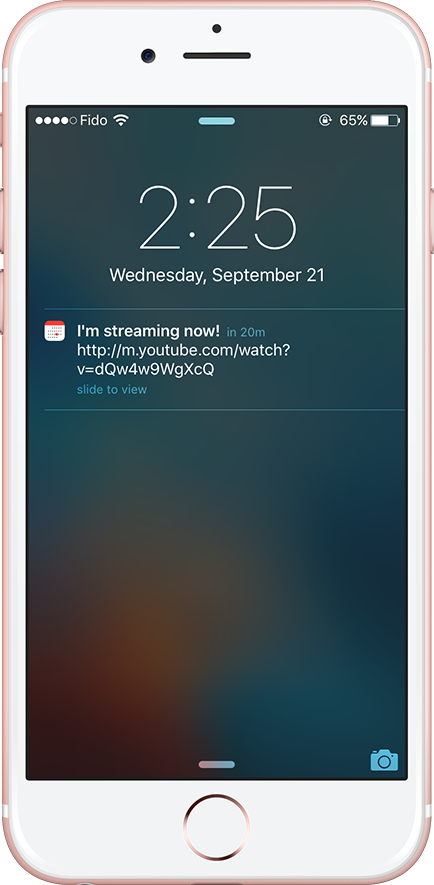 Share away! Tweet your "View online" URL or add it to your profile description. Invite your viewers to bookmark the link and add the timetable to their device's calendar.