Do you manage appointments or host any weekly or future events? Need to create an itinerary or schedule to share with clients and colleagues?
Introducing… Timetable Maker!
Timetable Maker is a free online tool and cloud service that lets you create a professional weekly planner in minutes using our intuitive, customizable template. Learn more
What can I do with my timetable?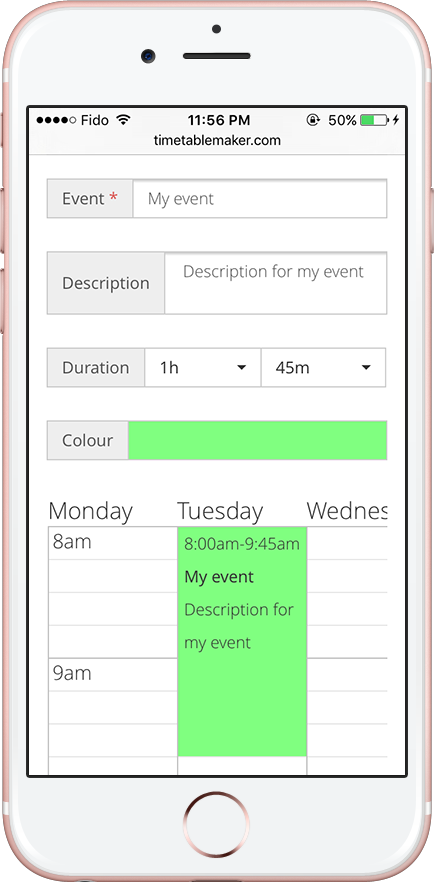 Print your timetable instantly
View it online anywhere, any time
Share it using your private link
Subscribe with your calendar to sync and set reminders